About
HOLISTIC APPROACH TO SELF SERVICE
Although we believe that our clients will achieve the best results through a combination of our hardware, platform, operational solution and software, our approach to self-service is to enable our clients to choose what they are comfortable working with while integrating with existing systems.
Different where it matters
Our offering is modular and easily transferrable to incorporate the solutions of other players in the industry. Our clients know their operational environment best and our job is to enable you to combine the pieces of the jigsaw puzzle to result in an efficient, modern solution, enabling your passengers to seamlessly travel into the experience age.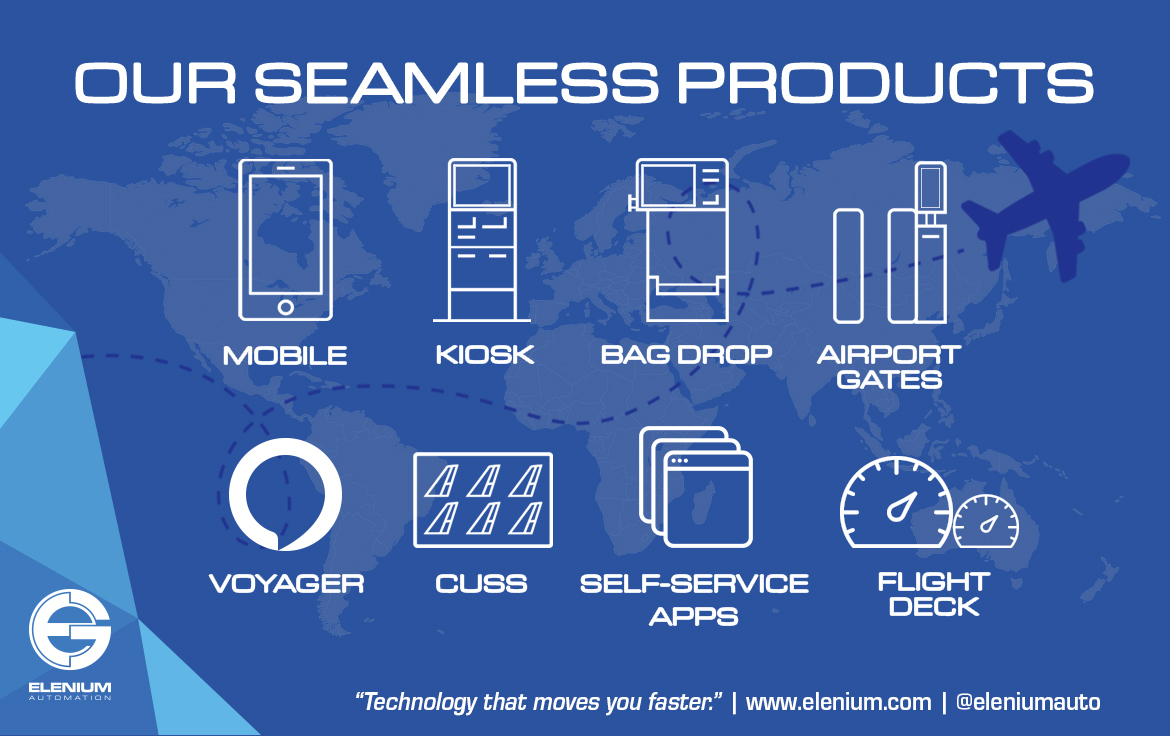 FOCUS ON OPERATIONAL EFFICIENCY
The focus in our solutions is on operational efficiency and delivering the best value and total cost of ownership for our products. Our kiosks are portable and fixed, all with biometric and voice integration. Flight deck, our operational and monitoring tool enables the clients' operational team to constantly overview the events across your Elenium solutions portfolio and resolve issues before they occur. Our bag drop is based on the Elenium Bag Tag recognition system that uses high resolution cameras and operates at a 90%+ success rate. This success rate is independently verified . It achieves this impressive performance by using cameras that zoom and focus to find the bag tag barcode in milliseconds... irrespective of the bag's placement. Elenium's technically advanced approach generates superior outcomes to systems which can only read bag tags in a two-dimensional line of sight. They can be retrofitted for biometrics and voice by design.
TRUSTED TO MOVE MILLIONS
As a testament to our approach, in 4 very short years we have gone from having a zero self-service installation base to having over 700 devices implemented in 13 airports globally. In 2019 our solutions have processed millions of passengers in Asia Pacific. Our platform, written only 18 months ago is used to help register passengers in one of the largest airports in the world.